Online sports betting seems to be sweeping across the States ever since the landmark New-Jersey Supreme court appeal back in 2018. We take a look at one of America's favourite legal online sportsbooks and see Should I Buy Draftkings Stock 2021?
Should I Buy Draftkings Stock – About
Draftkings vision is to build the best, most trusted, and most customer-centric destination for skin-in-the-game fans; to develop the most innovative and entertaining real money products and offers; and to forever transform the manner in which people experience sports.
The group operate 3 main segments being an online sportsbook (incl. e-sports), fantasy league and online casino games (blackjack, poker, etc.). The business is similar to PointsBet Holdings, which we have previously covered.
Draftkings in their investor presentation from March 2021 estimated the size of the entire U.S market at a minimum of US$22billion. Others have estimated this to be as large as around $75billion.
DKNG STOCK Sporting NFT Marketplace
Draftkings in their 2Q21 update to the market announced that they would be releasing a sporting NFT marketplace within the platform. DKNG's would then be able to take advantage of high margin segments with significant opportunities for cross-marketing between platforms.
Draftkings marketplace would be the exclusive seller of sporting NFT's from the online site Autograph. However, the group is also exploring options of minting their own NFT's and partnering with other providers going forwards.
Should I Buy Draftkings Stock Price
The price of Draftkings stock (DKNG Stock) has increased around 25% this year to trade at the current price of US$48.75 per share and a market capitalization of US$38.95 billion.
DKNG has a 52-week range of $74.38 – $34.90, with the stock currently trading towards the lower end of the range.
Draftkings IPO
What was the Draftkings IPO? Draftkings went public through a blank check company, Diamond Eagle Acquisition Corp, which was listed in 2019 at 10$ per share.
What was the Draftkings IPO Price? Draftkings stock ended the first day of trading up 10.1% at $18.35 per stock or US$6.3billion
Should I Buy DKNG STOCK Fundamentals
Draftkings has a market cap of US$39.05billion. As the company is currently not profitable the P/E is not applicable and the EPS is negative.
The companies price to sales of 17.54, this price to sales ratio is large especially in comparison to other companies, however is similar to Tesla's of 18x. This could be interpreted as investors having high expectations for future sales.
| | |
| --- | --- |
| Market Cap | $39.05billion |
| Share Price | $46.59 |
| PE | N/A |
| EPS | -1.5 |
| PEG (NY) | N/A |
| P/S | 17.64 |
| EV/EBITDA | -13.96 |
| Fwd PE | N/A |
| PEG (5Y) | N/A |
| P/B | 8.52 |
Draftkings Fundamentals
Should I Buy DKNG STOCK Financials
Draftkings Stock Income Statement
Draftkings in the three months ended June 30 2021, reported revenues of $297million which has increased substantially from the $74million in the prior comparable period.
Due to the company being in a very competitive landscape and attempting to win market share in each new state as they are being legalised, DKNG's has been spending significant amounts of cash on the sales and marketing effort. This has almost increased in line with the top-line revenue growth. It is expected that as the market matures the company would be able to spend fewer amounts on marketing going forwards. However, this land grab is expected to continue for some time.
The company has reported an adjusted EBITDA loss of $95million for the quarter. however the actual reported GAAP loss is larger.
In the 2Q21 update to the market the group list the Monthly Unique Payers (MUPs) and average revenue per MUP. An important metric to continue tracking would be that the average MUP is increasing. This would mean that users are using the platform more and more and potentially betting larger amounts.
Draftkings Stock Balance Sheet
Draftkings has over $2.6billion of cash and equivalents on their balance sheet. This represents around 7% of the companies market cap as cash. This has increased from December 2020 of $1.8billion.
The group have a current debt to equity ratio of 56%. This is largely expected of a company of the current situation in a rapidly expanding market. We would prefer debt to be raised as borrowing rates are cheap at the moment as compared to raising capital and diluting shareholders.
Should I Buy Draftkings Competitors
In the US sports betting and online casino market Fanduel (Owned by FLTR) is a key competitor on Draftkings.
Total sportsbook handle since June 2018 has surpassed US$73billion, with revenues of over $5billion.
New Jersey is the second-largest sports betting market outside of Nevada. Included below is a number of key competitors in the online sportsbook segment.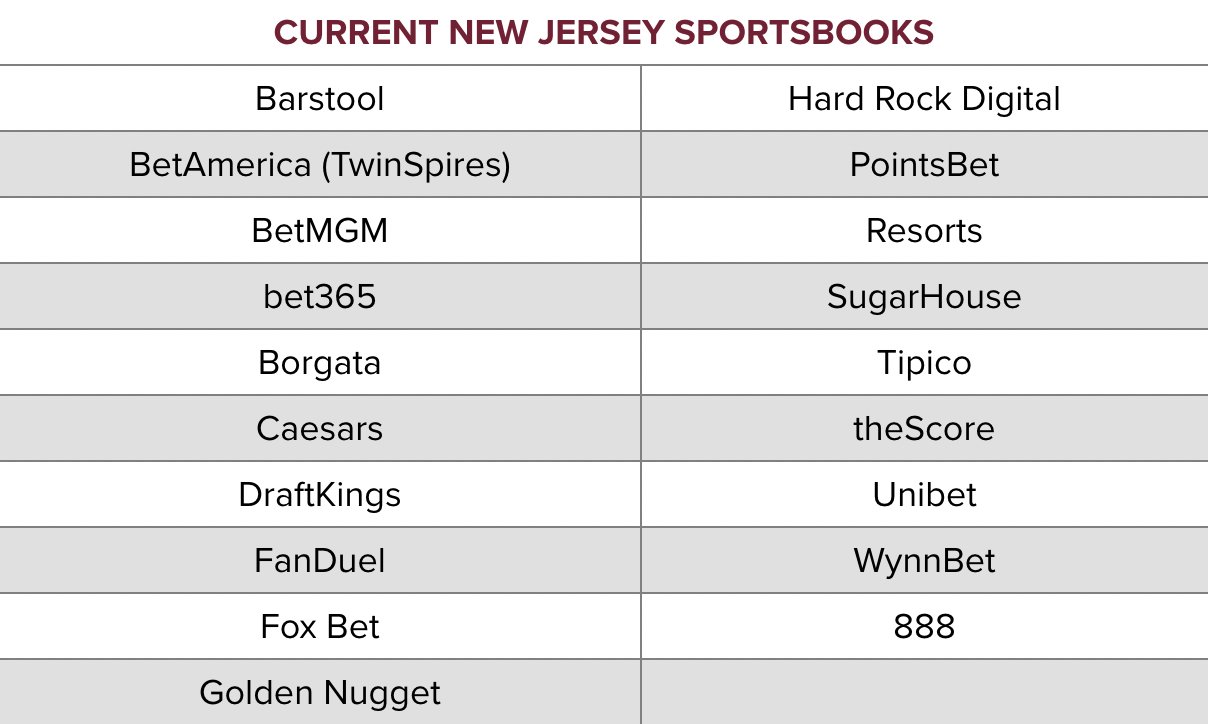 We can't particularly see many other entrants becoming successful in the marketplace due to a successful sportsbook requiring:
Market Access (licenses to operator)
Product / Technology Platform
Marketing and Brand Awareness
We see only Fanduel, Pointsbet and Draftkings as having the above three, in our opinion, it will become increasingly difficult for new entrants to enter the space, especially without a significant amount of capital and a superior offering.
Should I Buy Draftkings - Insiders and Ownership
Draftkings Ownership - Top 5 Holders
Interestingly, Israeli Entrepreneur, Shalom Meckenzie owns around 4.56% of the company, with other notable investors being the Walt Disney Company and ARK Investment Management.
The companies current CEO Jason Robins owns around $180million of stock at the current prices or about 0.95% of the company. We would have liked to see a stronger alignment of ownership for the CEO, especially as he was one of the co-founders.
ARK Invest holds Draftkings in their ARKK portfolio, with about a 2.83% weighting in the portfolio.
| Ownership | Name | Shares | Current Value |
| --- | --- | --- | --- |
| 6.1% | The Vanguard Group, Inc. | 24,780,320 | $1.2b |
| 4.86% | T. Rowe Price Group, Inc. | 19,750,146 | $931.8m |
| 4.58% | The Walt Disney Company | 18,605,549 | $877.8m |
| 4.56% | Shalom Meckenzie | 18,525,875 | $874.1m |
| 4.41% | ARK Investment Management LLC | 17,917,737 | $845.4m |
Top 5 Shareholders in Draftkings Stock
Draftkings Ownership Breakdown
Draftkings stock is primarily owned by institutions at 66%, this is followed by the General Public and Individual insiders at 21% and 8% respectively.
Individual insider ownership seems similar to other companies of around the same market cap, COIN is around 23.5% and TWTR is around 2.5%.
Should I Buy Draftkings - Prophets Take
There seems to be a structurally significant change in the US online sports betting industry, mainly bought on by legalisation in a number of US states, however also by the increased number of Millenials who are now starting to come of age and want to participate in sports betting.
There seems to be a duopoly forming in the US sports betting market between Fanduel and Draftkings. Fanduel (Flutter) seems to have a more established offering with a number of sports betting features such as multis and in-game live betting. This is our opinion really is a land grab as it will become increasingly more expensive to develop the software and deploy effective marketing against established players.
If the group continues to offer better the easiest and most convenient product to sports betters users should continue to be added to the platform. As live sporting events reopen and many crowds are allowed back at stadiums and new states start getting approved for online betting we should start to see increased opportunity for the product.
Prophet is sitting on the sidelines potentially waiting for a decent-sized pullback before entering into either Draftkings or Flutter.