Potentially one of the highest quality speculative resource plays on the ASX.
52Week Range $0.0196 – $0.25
Market Cap 64.5mM
Price at Time of Writing: $0.23
---
Firefly Resources currently has 3 resource projects under exploration spanning several of Western Australia's major mineral provinces:
Yalgoo Gold Project: Advanced gold project located in the Tier-1 Murchison mining district of WA
Forrestania Gold Project: 100% owned gold project located 380km east of Pert in WA
Paterson Copper-Gold: Comprises a 1200km2 strategic landholding within the highly propective Paterson province.
Most exciting of the current projects is the Yalgoo Gold project which is actually positioned between Ramerlius Resources (ASX:RMS) 6Moz Mt Magnet gold mine and Silver Lake Resources (ASX:SLR) Deflector copper-gold mine (2.2Mt @0.6%Cu + 0.8Moz @0.9g/t Au). Firefly has already identified numerous targets in close proximity to the existing Melville Resouce as well as further afield. This will provide the foundation for a new regional development hub.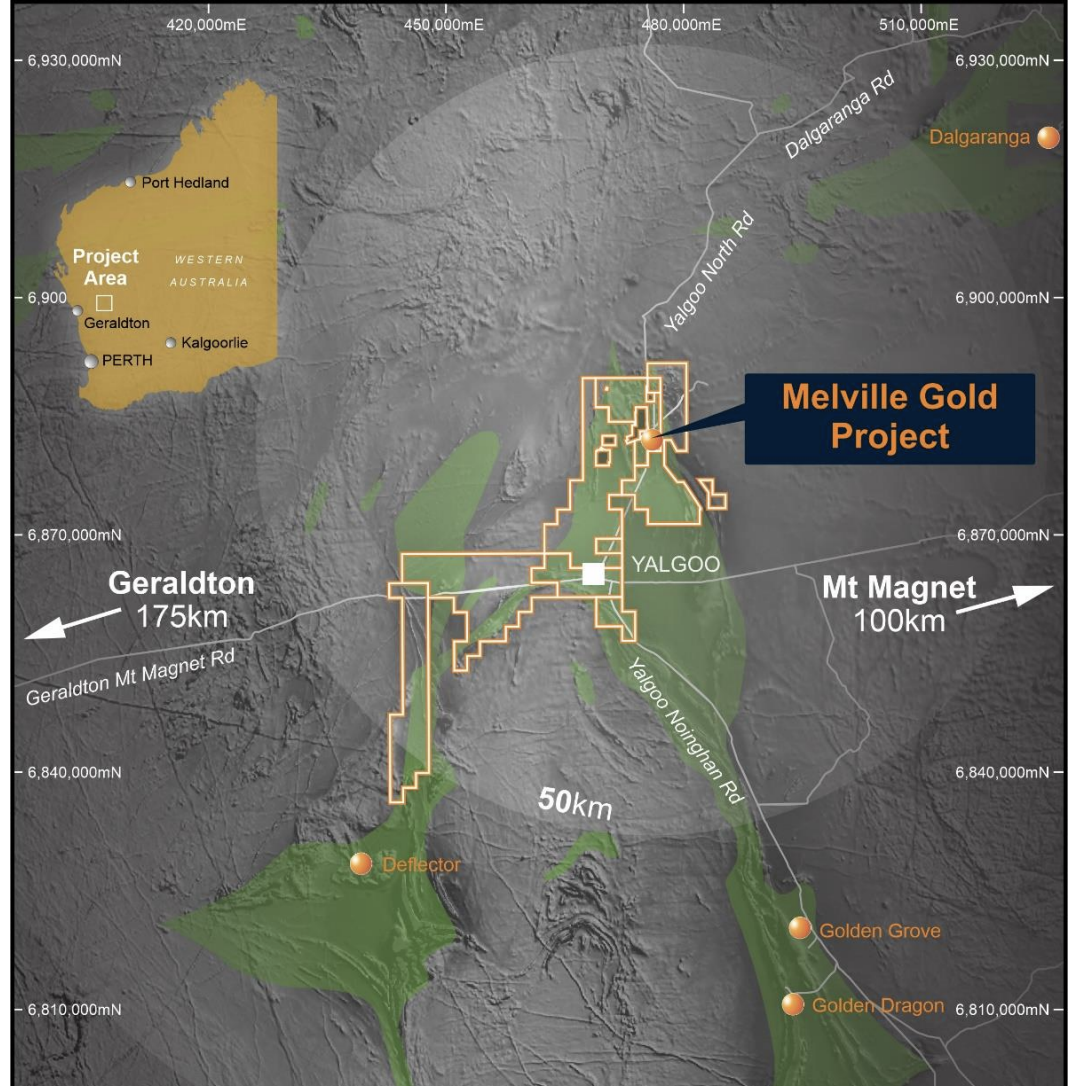 FFR are looking to rapidly establish a maiden JORC 2012 compliant Minderal Resouce in a previously known world class mining district, with exeptional near-mine exporation upside and development potential within 150km of five operation fold mills;
On 11th November FFR produced a report mentioning outstanding thick, shallow gold intercepts demonstrating the scale and potential of Melville Gold Deposit. The annoucement is summarised below:
Outstanding results received from the first seven RC drill-holes completed as part of new phase of drilling at the Yalgoo Gold Project, confirming the presence of thick, shallow zones of mineralisation at the Melville Gold Deposit. Assays include:
24m @ 3.50g/t including 3m @ 11.77g/t and 4m @ 7.71g/t, 2m @ 2.97g/t and 5m @ 3.39g/t including 2m @ 6.50g/t (FMRC0011) and, 30m @ 1.35g/t incl. 10m @ 2.62g/t from 2m (FMRC0026) and, 50m @ 1.10g/t incl. 20m @ 2.02g/t (FMRC0025) and, 31m @ 1.00g/t incl. 3m 5.82g/t (FMRC0024) 15m @ 0.56g/t and 16m @ 0.76g/t incl. 1m @ 3.05g/t (FMRC0023) 10m @ 1.58g/t from surface and ends in mineralisation (FMGC0001)
Gold mineralisation is consistantly 25m-45m wide, commencing form surface and is open both at depth and along strike
24RC holes completed, with assays awaiting on a further 17RC holes.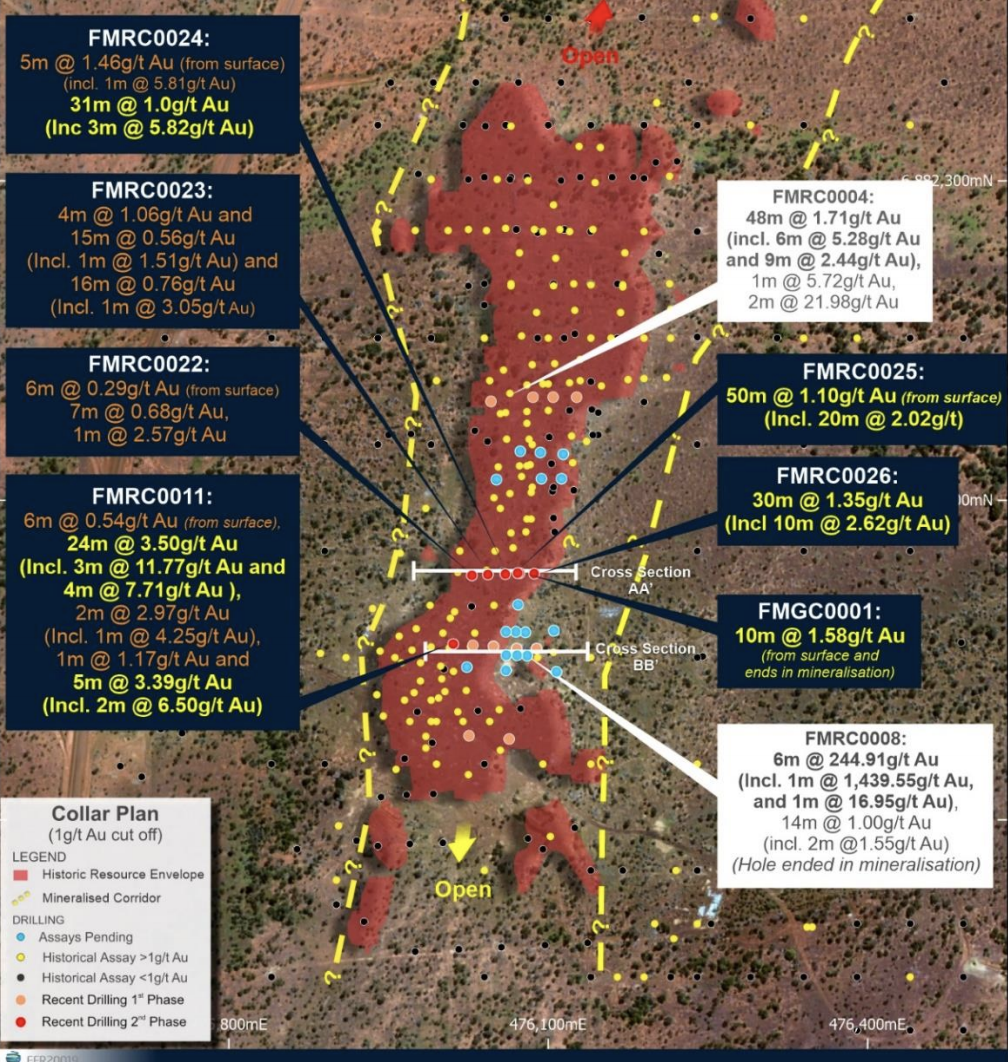 ---
We believe Firefly Resources will be a top performing stock over the next 3 years with potential multi-bag opportunity
---
Prophet Invest is making a Big bet on FFR:ASX.
5k of Firefly Resources at $0.23/share.
Learn How We Analyze A Company:
What Are We Currently Buying?
In the past few weeks here's some exciting companies we jumped in on: